At Saiful Bouquet, our team members are considered part of our family. We care about our employees and their lives inside and out of the office. In addition to all of the hard work we proudly accomplish, we also have a lot of fun outside of the office. From annual ski trips, MLB games, fishing trips, softball teams, and countless other social activities, we strive to maintain a favorable work/life balance for our team members. Our offices are located in the heart of Downtown Los Angeles and Downtown San Diego.
Why Join Us?
Let our team tell you why!
Nofel
Project Manager

In my 5+ years, Saiful Bouquet has given me the opportunity to work on the most exciting projects in Socal. The technical knowledge acquired working with industry leading engineers is priceless. Since joining as a fresh grad, I have been included in all of my project brainstorming, allowing me to understand the thinking process behind each project. This put me into the habit of always pushing the industry limit, and I LOVE IT ! The professional learning curve at SB is limitless.

Pooja
Senior Engineer

Working at Saiful Bouquet for the last year has given me the opportunity to grow rapidly as an engineer. Every day I get to work on interesting and challenging projects and learn to solve problems creatively from the experienced and knowledgeable engineers around me. The open office environment encourages us to ask questions and brainstorm with others to come to the most efficient solution. I have also been able to make friends here that I enjoy spending time with in and out of the office.
Josh
Senior Engineer

Upon joining the Saiful Bouquet team, I was immediately given opportunities to work on challenging and exciting projects, which have been invaluable to my growth as an engineer. The collaborative environment allows young engineers to draw from the vast pool of knowledge in the office, and people are always happy to share their expertise. Many of my colleagues have become good friends, and whether going out for lunch or enjoying a game of soccer, we always have a great time together!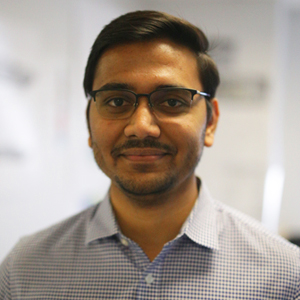 Rishabh
Senior Project Engineer

It has been an educative experience here at Saiful Bouquet. Creative and efficient engineering solutions incorporating State-of-the Art technologies is the underlying mantra behind all tasks. The open office culture has helped me learn from experiences of others and learn skills that have contributed towards the overall development of my career. The suite of challenging projects undertaken by the office is testament to the engineering proficiency of the team.

Culture and Perks
We believe that people do their best when they feel their best. At Saiful Bouquet, we are proud to offer our employees the following benefits:
Health Benefits
Saiful Bouquet offers comprehensive medical, dental, and vision plans. The premium for our medical and dental insurance for our employees is 100% employer paid. We also pay a portion of dependent premiums based on the plan you choose. We offer optional plans that are employee paid for vision (VSP) and AFLAC. We also offer FSA and DCBFSA plans for our employees, as well as an EAP.
Paid Time Off (PTO)
In addition to industry standard sick leave and holiday time, Saiful Bouquet offers additional benefits.  The office closes every year for the week between Christmas and New Year to allow all to enjoy time with their family and friends.  The office works with all salaried employees to bank hours in lieu of their PTO to cover most, if not all, of the year-end shutdown. Sick leave hours beyond the annual allowed maximum are banked in long-term illness fund, providing additional assurance of continued income.
Professional Development
Saiful Bouquet encourages engineers to pass their professional license exams and participate in professional associations.  Testing fees and a professional association membership fee will be reimbursed to the employee.
Group Life & AD&D Insurance
Saiful Bouquet offers group life and AD&D insurance with 100% premium paid for basic Life and AD&D Insurance. Employees have the option of purchasing additional coverage for themselves and their dependents.
9/4 Schedule
Engineers work a 9/4 schedule, meaning nine hours Monday to Thursday and four hours on Friday.
401K
Saiful Bouquet offers both traditional and Roth retirement plans for employees.  The firm contributes a fixed percentage of annual salary to this plan, regardless of participation, and employees also receive an additional employer match of employee contributions.